AWAY® AUSTIN SPA PRODUCTS
Yon-Ka is a skincare brand extremely passionate about aromatherapy, focusing also on the art of essential oils and plant botanics. When the brand launched in 1954, the wealth of knowledge they were able to draw upon was shared only by a small number of scientists, chemists and doctors. However, their continued research lead them to a breakthrough discovery: "Quintessence", a unique combination of 5 essential oils from the Mediterranean which becomes the cornerstone of their skin care line.
Eminence uses their line of extraordinary products and extraordinary service in hopes to create a natural well-being through using sustainable farming and green practices to create natural, organic and Biodynamic® products. They promise to deliver happiness and extraordinary service by providing the healthiest and most effective skin care products. Eminence is committed to protecting the future of our planet through their green practices - and for every purchase they plant a tree.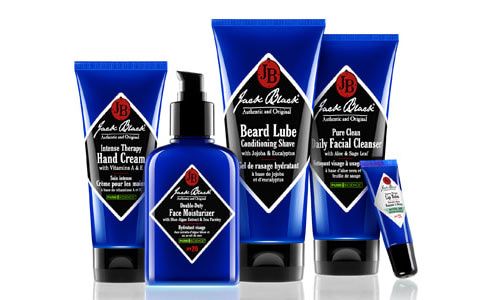 Jack Black is carefully formulated from the very finest ingredients and designed to appeal to a masculine aesthetic . Many, like plant extracts, herbs and healing botanicals come from time-tested natural remedies. But that's only part of what makes Jack Black products work so well. Jack Black incorporates the latest technologies to create formulas that are not only effective, but also lightweight and non-greasy. Fragrance-free, colorant-free, cruelty-free, sulfate-free and dermatologist tested, Jack Black products take a refreshingly effective, honest and natural approach to help men look and feel their best.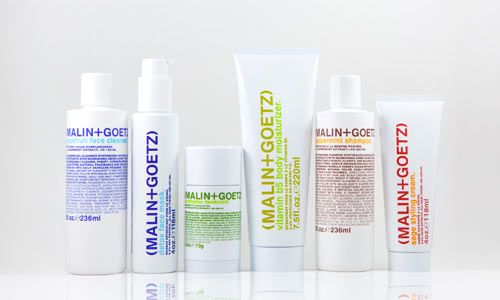 (MALIN + GOETZ) is a family-owned and operated apothecary in New York's Chelsea neighborhood that specializes in easy-to-use, two-step regimens that offer head-to-toe pH balance for the face, body and hair. Starting with sensitive skin in mind, each advanced formula blends trusted natural ingredients with gentle performance technologies to address skin sensitivities, irritations and allergies. The result is formulas without unnecessary detergents, colorants and synthetic fragrances creating the most effective systems to simplify your life.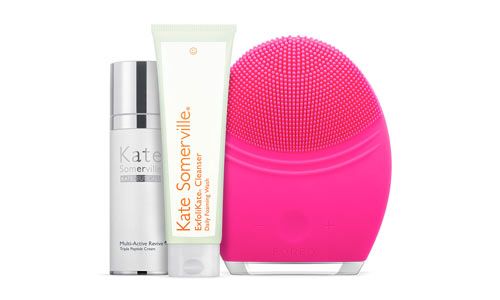 FOREO is at the top of every wish list. Discover what a cleansing routine should be! This silicone cleansing device has T sonic pulsations that remove 99.5% of dirt and oil plus makeup residue and dead skin cells. It refines skin texture and evens out the complexion, and enhances the absorption of skincare products. It can be easily incorporated into you daily routine by keeping it in your shower.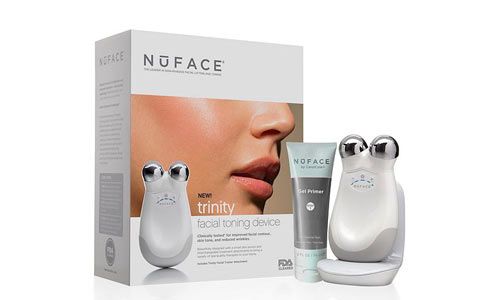 NuFace brings microcurrent technology into a hand-held device that enables women and men to enhance their daily facial beauty regimen either in the home or on the go. Award-winning, multi-solution, skincare devices are unique, patented microcurrent machines that uses interchangeable treatment attachments and topical facial products to help rejuvenate and improve your appearance with age-defying results.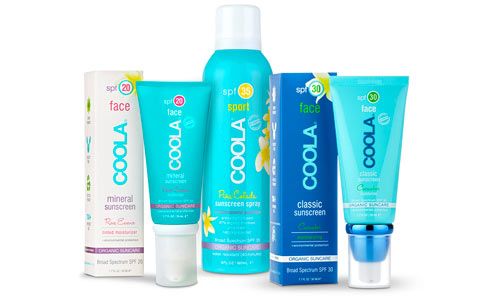 COOLA Our quest is to spoil your sometimes finicky, always worthy skin with the most pure, eco-conscious products possible. After all, you may obsess over what you put in your body, but think about what you put on it. We thought about it, quite a bit actually. Organic, sustainable and locally sourced, much like the foods we prefer to eat, each of our products will protect and nourish your skin with vitamins, natural phyto-protectors and age-defying antioxidants. And no doubt without Paba, Paraben, Petroleum or Phthalate.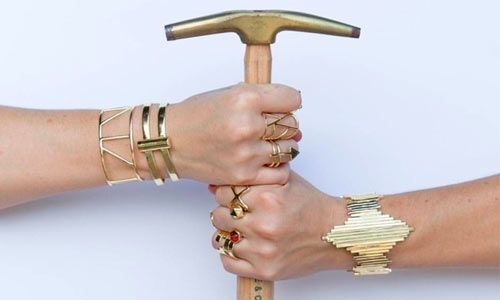 Nina Berenato Jewelry Each piece of Nina Berenato's collection still touches the designer's hands. From her humble beginnings as a metalsmith's apprentice in Brooklyn to gracing the pages of Vogue, W, Cosmopolitan, MTV and outfitting fashion forward celebrities, it's obvious that Nina walks through life with her eyes open, bringing a one of a kind vision to each collection. A large part of Nina Berenato's brand rests on the designer's goal to use her gift for design to make all women feel powerful, beautiful and capable of anything.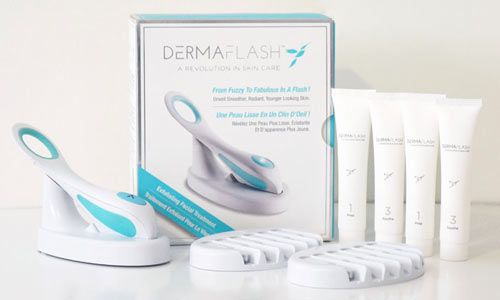 Dermaflash instantly removes dead skin cells, built-up debris and pesky peach fuzz. The device was designed for the delicate skin on a woman's face and was created by a woman for All women.